NH's office, industrial markets gaining strength
Manufacturing expansion, growing labor force shrinks inventory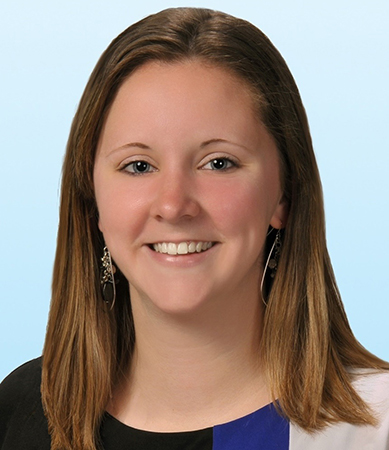 At Colliers International|New Hampshire, we internally track over 19.9 million square feet of office space and 64.05 million square feet of industrial space, including only buildings larger than 10,000 square feet across six New Hampshire submarkets.
As office vacancy declined in the first half of the year, rents continued to trend higher. In addition to higher rents, landlord lease incentives are harder to come by, particularly when compared to two or three years ago.
There were some notable transactions in the first half of the year. A large investment deal in the Portsmouth submarket was the sale of 100 Domain Drive in Exeter. In April, this 265,000-square-foot mixed-use office building, home to Bauer Hockey, Vapotherm, Liberty Mutual and Garnet Hill, sold to an investor for $38 million.
In the Manchester submarket, Allegro MicroSystems, after leasing its facility for nearly 15 years, bought the 109,956-square-foot building from Brady Sullivan Properties for $14.689 million. Allegro, which develops high-performance power and sensor semiconductors, is adding a 15,000-square-foot expansion to the facility.
Astronics Corp. moved the main office for its AeroSat business unit from Amherst to Manchester, leasing a 58,000-square-foot facility at 220 Hackett Hill Rd. Astronics AeroSat designs and manufactures aircraft satellite communications technology and connectivity solutions.
Also in Manchester, L!FE Church leased approximately 10,000 square feet at 150 Dow St., bringing building occupancy up to 80 percent. This 401,000-square-foot Millyard building is undergoing major renovations and upgrades under its new ownership. Currently, the building offers one of the largest contiguous leasable spaces in the Manchester submarket.
The Nashua submarket's office occupancy experienced the biggest gain, over 2 percent, with a few buildings reaching full occupancy.
316 Daniel Webster Highway in Merrimack is fully leased, welcoming Physicians Resources Ltd., which nearly doubled in size, moving from 6,700 square feet in Amherst to 12,000 square feet. 10 Tara Boulevard in Nashua is now 100 percent leased after an existing tenant expanded its footprint in the building by an additional 28,000 square feet, giving them a total of 97,000 square feet in a 158,000-square-foot Class A office building.
Office occupancy rates are increasing in nearly every submarket, which is a reassuring sign for New Hampshire. Another positive sign is the addition of about 5,000 professional and business service jobs since the beginning of the year, according to the state Economic and Labor Market Information Bureau.
Positive signs were also seen in the Granite State's midyear industrial market statistics. With vacancy down about 5.2 percent, companies who need more space are looking to expand their current facilities or considering ground-up construction. The Portsmouth submarket, with a vacancy under 3 percent, is a particularly tight market for existing industrial space.
After a two-year search, Revision Military chose Pease International Tradeport to build its U.S. headquarters. It is in the process of building a 47,000-square-foot R&D/manufacturing facility, with the ability to expand by an additional 55,000 square feet when needed, on an 8.7-acre lot off Corporate Drive. Revision builds protective military equipment for soldiers and this facility will house a warfighter experience and development lab. The company has already started hiring its upper management team and aims to hire a total of 50 to 75 employees.
Lonza Biologics has been at Pease for over 10 years and recently announced plans to expand its footprint. The international high-tech company currently occupies 650,000 square feet and is looking to expand and create its own campus with a total of a million square feet supported by two parking structures. This addition will add about 1,000 new jobs to their staff at the Tradeport.
We see a similar expansion trend in the Manchester and Nashua submarkets. In May, Electronics for Imaging (EFI) officially opened its new 250,000-square-foot facility on 17 acres near Manchester-Boston Regional Airport. EFI moved its U.S. headquarters from Meredith, increased its footprint by about 25 percent and plans to add up to 70 new jobs.
In the Nashua submarket, Hitchiner Manufacturing is looking to grow and add more jobs at its Milford location. The manufacturing company went to the planning board at the beginning of the second quarter with plans to build an 85,000-square-foot facility that will add about 85 new jobs.
With all the proposed and new construction, it is probably not a coincidence that structural steel supplier SL Chasse Steel in Hudson applied for site approvals to double its 34,000-square-foot facility on Christine Drive. The company has grown over the last few years and hopes to add up to 20 new positions with its expansion.
According to the Economic and Labor Market Information Bureau, from June of 2017 to 2018 the state added 2,300 manufacturing and 2,000 construction jobs. As companies continue to expand and add new jobs, which will continue to strengthen New Hampshire's economy, we believe both the office and manufacturing real estate markets will strengthen. The challenge – one we have not faced in a while – will be a lack of existing inventory to meet new demand.
Kristie Kyzer is Manchester-based research manager for Colliers International|New Hampshire.