NH's construction unemployment falls in August from 2015
But big jump in jobless rate reported from July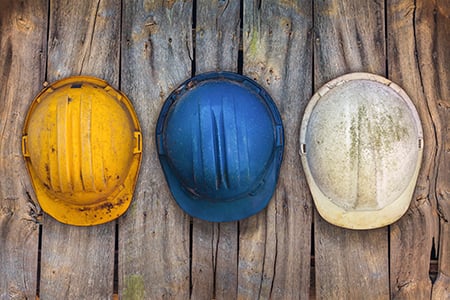 New Hampshire's construction unemployment rate in August fell to 4.3 percent in August, an improvement of 0.4 percent from a year earlier, according to according to Associated Builders and Contractors.
The monthly rate, however, is 1.7 percent higher than the state's construction jobless rate reported in July, according to ABC.
Meanwhile, the national construction unemployment rate of 5.1 percent was 1 percent lower than a year ago, producing the lowest August construction unemployment rate on record, said ABC. BLS data also showed that the industry as a whole employed 183,000 more people than in August 2015.
Only three states recorded declines in their estimated construction unemployment rates from July — Hawaii, Nevada and Wyoming. One state's rate, Mississippi, was unchanged.
Two New England states – No. 4 Massachusetts, at 2.9 percent, and No. 5 Vermont, at 3.2 percent, ranked among the 10 states 10 with the lowest rates. New Hampshire's rate was 17th lowest.
The lowest rate was reported in North Dakota, at 2.3 percent. The highest rate was reported in New Mexico, 9.8 percent.