NHIA picks Mass. firm to develop master plan
Work begins in September on 10-year vision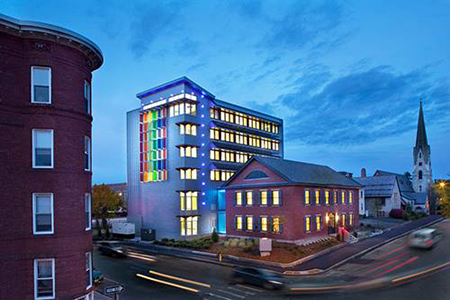 The NH Institute of Art in Manchester has chosen a Massachusetts architecture firm to oversee development of the college's first multi-year campus master plan.
The campus is made up of seven historic buildings in downtown Manchester. The firm, Jones Architecture of Salem, is expected to begin work on the plan in September, with a completion date of February 2018.
The firm has worked with several colleges and universities, including Dartmouth College, Harvard University, Massachusetts Institute of Technology, Northeastern University, Norwich University, Olin College of Engineering, Tufts University and the University of Vermont.
Officials said phase one of the plan will provide NHIA with a "consensus vision" to guide development of the campus over the next 10 years.
They said that primary goals of the plan are to:
• Communicate a compelling vision of NHIA's future campus
• Create a coherent campus identity and brand that can help NHIA increase its visibility
• Integrate streetscape, landscape, and interior and exterior building enhancements to create a more welcoming and student-friendly campus for both residential and commuter students
• Identify potential opportunities for public/private partnerships that integrate the college's campus into the urban fabric of Manchester
• Incorporate sustainable technologies and methods whenever possible to lower operating costs and reduce the college's long-term impact on the environment
• Reflect an achievable vision that can be implemented in multiple phases over the next 10 years.