NHHFA event will peer into the future of housing
2019 conference to feature futurist, economist, Wall Street Journal reporter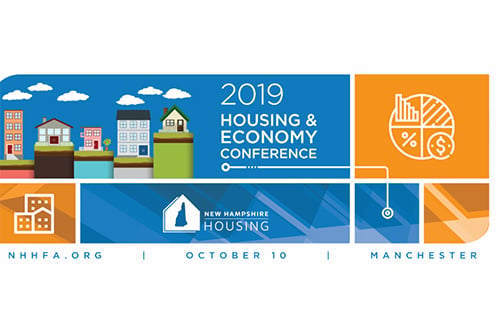 A look toward the future of housing and economic trends – as well as a discussion of the state's affordable housing and economic development needs – will be on the agenda of the New Hampshire Housing and Finance Authority's 2019 Housing & the Economy Conference, to be held from 8 a.m. to 12:30 p.m. Thursday, Oct. 10, at the Doubletree Manchester Downtown.
Featured speakers at the event will be:
John Martin, a futurist and CEO of the Institute for Tomorrow, who will talk about the defining features of the Boomer, X, Y & Z generations and how their needs and interests will impact the future of housing.
Ralph McLaughlin, deputy chief economist for CoreLogic, who will analyze housing economics, and discuss national trends, public policy and affordable housing.
Laura Kusisto, The Wall Street Journal's housing and the economy reporter, who will discuss national trends and interview Martin and McLaughlin.
In addition, Dean Christon, executive director of NHHFA, will provide an overview of the state's housing market, and there will be a federal and state legislative update.
Cost of the event is $60. To register, visit NHHFA.org/events.