NHDOT seeks transportation alternative proposals
$5.5m in funding available for eligible projects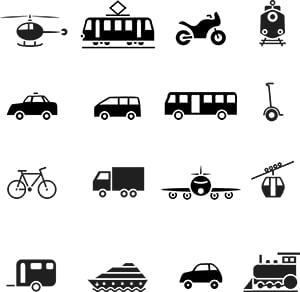 The New Hampshire Department of Transportation has opened a competitive selection round for some $5.5 million in federal funds through Transportation Alternatives Program, or TAP.
Project eligible for funding under the program include:
• Planning, and design of on-road and off-road trail facilities for pedestrians, bicyclists and other non-motorized forms of transportation.
• Construction, planning and design of infrastructure-related projects and systems that will provide safe routes for non-drivers, including children, older adults, and individuals with disabilities to access daily needs.
• Conversion and use of abandoned railroad corridors for trails for pedestrians, bicyclists, or other non-motorized transportation users.
Projects will require at least a 20 percent match provided by the applicant. The minimum project limit is $200,000 total cost, $160,000 of it federal funds. The maximum project limit is $800,000 total cost, $640,000 in federal funds.
However, projects can exceed the $800,000 cap if other funding sources are added. In addition, projects can request less than the minimum cap as long as other funding sources are added to keep a minimum of $200,000 for the total project cost.
Nonprofits, local advocacy groups and state agencies are not eligible to apply for TAP funds, the department said.
The application process calls for three steps: submission of a letter of interest; attendance at a pre-application informational meeting hosted by NHDOT and formal submission of the TAP application
Deadline for letters of interest is 4 p.m., Wednesday Aug. 6.
For or more information, visit the NHDOT website.