NHBR editor wins national SBA honor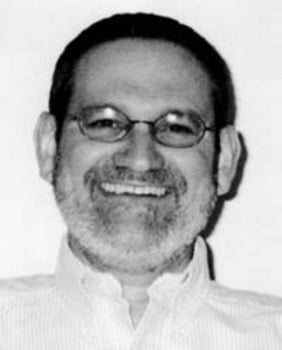 Jeff Feingold, editor of the New Hampshire Business Review, has been named the U.S. Small Business Administration's 2003 Small Business Journalist of the Year.
He also has been named Small Business Journalist of the Year for New Hampshire as well as the winner of the SBA's New England regional award in the same category.
In a letter, SBA Administrator Hector V. Barreto cited Feingold for his "hard work, innovative ideas and dedication to your community" in being recognized for the honor. National SBA honors will be presented in September during National Small Business Week in Washington, D.C.
Feingold was selected for the SBA awards based on his efforts to increase public understanding of the importance of small business contributions to the economy; contributions of news and feature stories, editorials, columns and commentary that highlight and analyze small business issues; voluntary community service aimed at enhancing small business opportunity and growth; and other achievements that exemplify his media efforts to improve the understanding of the role of small business in the U.S. economy, the SBA said.
In announcing Feingold's state and regional awards, William K. Phillips, director of the SBA's New Hampshire office, said, "Jeff recognizes the major importance of small business in New Hampshire. He's had a distinguished career in journalism and has honed his craft through hard work and perceptive reporting. He is well known and respected not only as a reporter and editor, but as a frequent radio and television commentator who can succinctly and insightfully analyze business issues and current events."
Feingold has worked in journalism for 26 years, and spent 21 years at small weeklies and dailies in New Hampshire before joining the Business Review.
"Jeff Feingold's contribution to the small business community in New Hampshire is immeasurable," said Mary Collins, state director of the NH Small Business Development Center, who nominated Feingold for the award. "He has used his role as editor and journalist to increase public understanding of the issues facing small businesses and to show the contributions made by these businesses to the state's economy."