NH Mechanical Trades School opens second location in Hampton
To meet the needs of Seacoast employers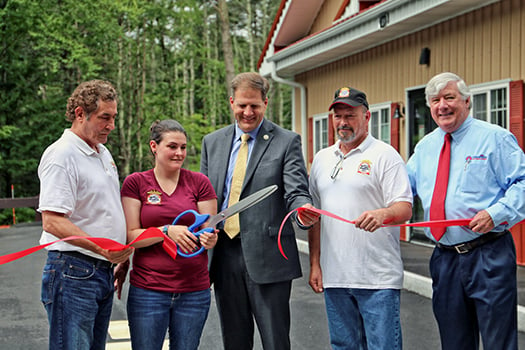 The New Hampshire School of Mechanical Trades has opened its second location, this one in Hampton, marked by a ribbon-cutting ceremony at the $1.6 million facility.
The school, whose first location was opened in 2012 in Manchester, offers courses in a variety of trades, including oil and gas heating, air conditioning, plumbing and electrical work, helping to fill the critical need for skilled workers in the construction industry.
The school features working labs that offer students hands-on experience and works with employers to place its graduates.
The school's founders, Dean Millard and John Huff, said that enrollment has doubled at its Manchester location since opening in 2012, and they saw a need to meet the demand from Seacoast businesses sending their employees across to the Queen City for training there.
At the ribbon-cutting ceremony, Gov. Chris Sununu stressed the importance of meeting the state's mechanical trades needs.
"We need your skills, we need your talent," he said. "What you're creating here is the workforce of the future – not for next year, but for 10, 20, 50 years down the road. We need to be investing in the infrastructure to keep our economy strong, to keep the services out there and to keep the jobs and careers out there available for the coming decades."
For more information about the school and its programs, visit NHTradeSchool.com or call 603-622-6544.