NH Housing Summit set at St. Anselm
Ayotte, GOP presidential candidates among the speakers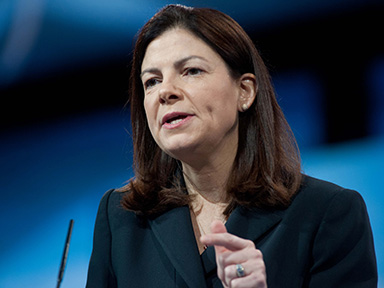 A NH Housing Summit, featuring U.S. Sen. Kelly Ayotte along with two presidential candidates and a former secretary of the federal Department Housing and Urban Development and several representatives from the housing and banking industries, will be held on Friday, Oct. 16, at the NH Institute of Politics at St. Anselm College.
The event, which will run from 8 a.m. to 4 p.m., will include featured speakers Ayotte, Mike Huckabee and U.S. Sen. Lindsey Graham, both Republican presidential candidates, and Henry Cisneros, former HUD secretary in the Clinton administration.
Other featured speakers include Nic Retsinas, a former Federal Housing Administration commissioner, Dave Stevens CEO of the Mortgage Bankers Association, Renée Glover, chairman of Habitat for Humanity International, Frank Keating, CEO of the American Bankers Association, former Massachusetts Republican Sen. Scott Brown, and former Republican Congressman Rick Lazio of New York.
The event is being presented by the J. Ronald Terwilliger Foundation for Housing America's Families.
For more information, click here.