NH home prices ease from June record, but still second highest ever
State's $480,000 median price up 6.7% from last year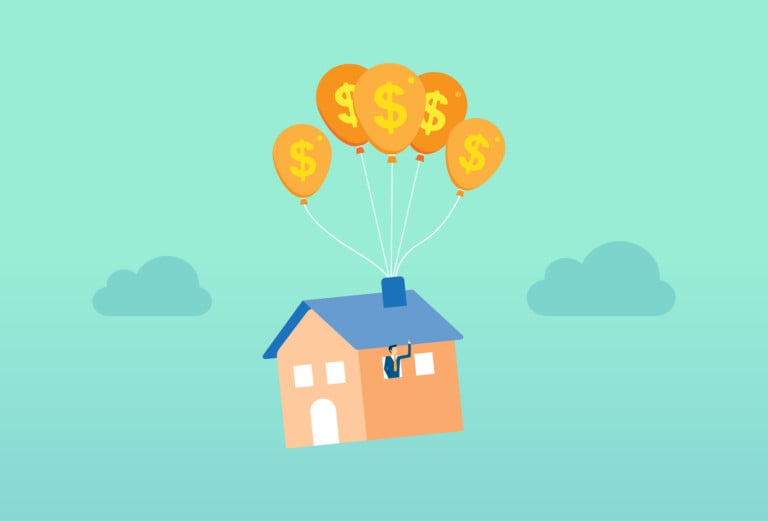 Single-family home prices backed off from their June record high of $495,000, but the July median price of $480,000 is still the second highest ever recorded in New Hampshire.
Meanwhile, on the Seacoast, the median home price reached $905,750, the highest ever recorded by its Board of Realtors.
"The record numbers we keep seeing reflect not only the law of supply and demand, but also the strong consumer confidence that buyers have in Seacoast real estate," said Jessica Ritchie, president of the Seacoast Board of Realtors and broker at Great Island Realty in Portsmouth.
According to the July trends report from the NH Association of Realtors, the $480,000 median price for a single-family home is 6.7 percent higher than the same reporting period last year. It is the second highest median house price ever recorded in New Hampshire. The highest was this past June at $495,000. The previous high was May and June of 2022, when it reached $465,000.
According to the NHAR, since the onset of Covid in early 2020 through 2023, home prices have risen 47 percent, the 10th fastest in the country, with Florida at the top of the list at 57 percent followed by Idaho at 54 percent. But, the NHAR noted, within that 10, New Hampshire has the highest current median price for a home.
John Rice, a broker for Tate & Foss Sotheby's International Realty in Rye, has been keeping the sales stats for the Seacoast Board of Realtors for more than 20 years and he called the latest data "mind-boggling."
The board takes its data from 13 sample communities: Exeter, Greenland, Hampton, Hampton Falls, New Castle, Newfields, Newington, North Hampton, Newmarket, Portsmouth, Rye, Seabrook, and Stratham. There were only 50 sales in that area in July.
"While close to 40 percent of those sales are for $1 million or more, it would not surprise me if we did see a median of $1 million or more in the 13 sample Seacoast towns," said Rice.
The July monthly median sale price of $905,750 on the Seacoast topped June by $105,750 (13.2 percent) and is the third straight month a new median sale price record has been set.
Vanishing inventory
The demand for real estate continues to be high in New Hampshire, according to real estate brokers, but the supply just isn't sufficient to satisfy it. And the data bears this out.
There were fewer closed sales in July 2023 versus July 2022, 22.8 percent fewer sales. The dollar volume of sales was down almost 15 percent. Pending sales were down 8.2 percent. The number of homes for sale declined by 28.3 percent in July and the months' supply declined by 11.1 percent to 1.6, and homes are selling on average for 3 percent more than asking price.
The months' supply number is worth exploring. (The number refers to the number of months it would take for the current inventory of homes on the market to sell given the current sales pace.) Historically, six months of supply is associated with moderate price appreciation, and a lower level of months' supply tends to push prices up more rapidly. Note that New Hampshire stands at 1.6.
Days on end is another data marker to watch. It is the number of days from the date on which the property is listed for sale on the local brokers' multiple-listing services (MLS) to the date when the seller has signed a contract for the sale of the property.
In New Hampshire in July it was 19. It was 24 days in June and, according to the NHAR, New Hampshire single-family homes sold faster in June than any other state in the country. Lack of housing supply is a major contributor as it saw the fewest homes for sale in New Hampshire history for the month of June.
The other data set to consider is the affordability index, which measures a person's ability to afford an item compared to their income or the average income for their country or region. The closer to 100 the better. The lower the index the less affordable it is. For New Hampshire, its July index of 78 is down 21.2 percent from July 2022.
"As an individual homebuyer, the problem really is when you limit yourself to a specific area. If you do that – limit yourself to a specific geographical area – you're going to be waiting a long time for a house," said Steve Bargdill, a broker with Keller Williams Coastal and Lakes & Mountains in Portsmouth.
"For example, there are only seven available single-family homes in Somersworth. Four in Durham. You need to really widen your search criteria and be OK with a bit of a work commute," he added. "I'm certainly not suggesting you must commute two hours from Warren into the Seacoast. But, if you are in the Seacoast area spread out to the smaller towns like Farmington, Barnstead, Deerfield, Pittsfield."
The condominium side of the residential real estate market isn't faring much better in terms of price and affordability.
Condos also hit a record high median price in June — $400,000 — and backed off marginally in July to $384,950. All the NHAR data markers for condos (closed sales, months' supply, new listings) also show supply and demand at work.
Commercial picture
On the commercial side, a new report from Colliers International shows a continued trend of lack of industrial/manufacturing space in New Hampshire, while the need for office space continues to slacken a bit.
"The vacancy rate in the New Hampshire office market has been over 10 percent since the first quarter of 2021. After a 0.5 percent increase over the last quarter, the statewide average vacancy is at 11.1 percent, roughly 0.4 percent higher when compared to last year," said Kristie Russell, Collier's research manager for New Hampshire and Maine, in a report that looked at trends in the second quarter of this year.
The biggest changes have been in the Class A and C categories, particularly Class A, the higher end and therefore pricier office offerings. There was a 2.9 percent jump in the Class A sector from Q2 2022 to Q2 2023. A lot of that is due to companies continuing to right-size their office needs post pandemic, with part of a workforce still working from home.
An example cited by Russell is ADP, an international online payroll and HR solutions management company. It closed its 113,388 square foot Class A office building in Salem and leased 27,000 square feet in another Class A building nearby.
Within the commercial/industrial sector, according to Russell, that market seems to be leveling out, with only a 0.3 percent drop in vacancy this year. She said a majority of new projects are devoted to warehouse/distribution space.
She cited Life is Good, the clothing manufacturer, which announced earlier this year its intent to consolidate its four warehouse and manufacturing facilities in Massachusetts and Hudson into one 504,000-square-foot facility in Hudson.