NH firm awarded $450,000 in SBIR grants from U.S. Dept. of Energy
Subsurface Insights will use funds to develop better hydrogeology analysis, monitoring programs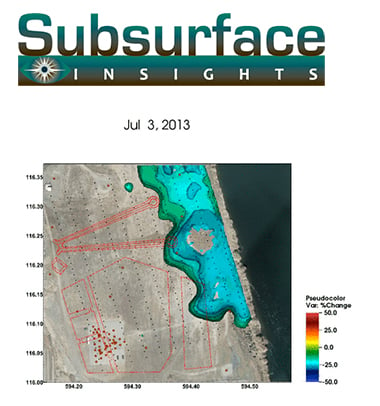 Hanover-based Subsurface Insights has been awarded two Small Business Innovation Research grants totaling $450,000 from the U.S. Department of Energy. The grants were awarded on Monday as part of a larger group of 189 grants totaling $33 million in 32 states.
The Phase I grants will allow small businesses to research technical feasibility of new innovations that advance the mission of the Office of Science. Phase I grants are 6-12 months in duration.
Using one $225,000 grant, Subsurface Insights will develop a cloud-based system that provides actionable understanding of soil microbiologic processes by integrating different datasets and analytical tools.
The other grant will be used to develop a cloud-based turnkey hydro geophysical monitoring and decision support system to understand subsurface processes related to environmental cleanup and subsurface energy production with easily accessible modeling and analytical tools.
Successful Phase I grantees will be eligible to apply for Phase II awards in fiscal year 2020 that will allow them to develop novel prototypes or processes to validate their Phase I research findings. Subsurface Insights has been awarded Phase II grants in the past.
Since 2013, Subsurface Insights has been awarded $4.1 million in SBIR/STTR awards for 10 other projects, mainly dealing with hydrogeologic processes, monitoring and modeling systems.
More information about awarded projects is available here.