NH Energy Summit to explore industry developments
Event to focus on 'rapidly changing' energy landscape, technology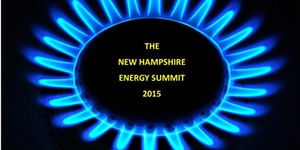 The 2015 NH Energy Summit, which will explore a wide range of issues at the top of the agenda of the industry as well as Granite State businesses, will be held Monday, Oct. 5 in Concord.
The annual event, hosted by the Dupont Group and member organizations of the NH Independent Energy Council, will run from 8:30 a.m. to 12:30 p.m. at the Holiday Inn in Concord.
According to Jim Monahan, vice president of the Dupont Group, "2016 is going to be a year of major energy developments in New Hampshire. Important solutions are emerging to previous winters' energy challenges and we want to focus this discussion on what to expect this year and what might be in controversy. In addition, the energy summit will take a longer view of how the state, regional and national energy regulatory pictures need to refocus to keep pace with a rapidly changing energy technology. "
Program highlights include:
• "NH Energy Disrupt": This session will examine how stronger consumer engagement in generation and distribution is affecting the energy market. How and when will the market and the regulatory arena change? Included will be discussion of New York State's REV: Reforming the Energy Vision, which is examining the impacts of innovation, competitiveness among renewable energy resources, aging infrastructure, extreme weather, system security and resiliency needs.
A panel discussion with industry experts will look ahead to a future energy picture n New Hampshire.
• "Winter 2015: What to Expect": Although the winter of 2013 presented serious constraints, concerns and price increases, the winter of 2014 saw dramatic reductions in energy prices. A panel discussion will examine what went wrong in 2013, what went right in 2014, and what 2015 may have in store.
• The developing natural gas pipeline: There is a lot of activity in the natural gas pipeline front in New Hampshire and New England, with several pipelines taking meaningful financing and siting steps. Regional regulators are looking at mechanisms to support these developments, and are assessing regulatory and market-based tools to expedite more natural gas supply in the region. A panel discussion will examine the status of current projects at the New Hampshire PUC.
In addition, a number of public officials have been invited to speak, including Gov. Maggie Hassan, members of the state's congressional delegation and key legislative leaders.
This year's event is sponsored by The Coalition for Lowering Energy Costs, Exelon Corp., Essential Power, GDS Associates, Granite Ridge Energy, Kinder Morgan, NH Business Review, NH Clean Tech Council, North American Power, Orr & Reno, Spectra Energy, Trans Canada and VHB.
Cost to attend is $25. To register, click here.