NH drywall company settles Mass. misclassification claims
Universal Drywall agrees to $500,000 settlement over Bay State construction jobs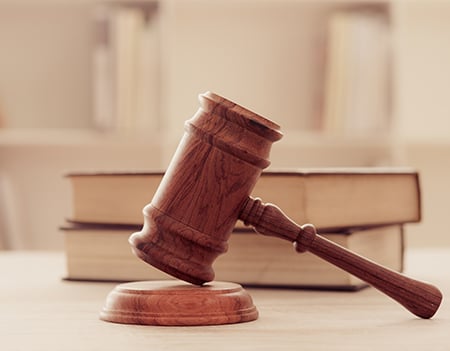 Auburn, NH-based Universal Drywall LLC and its owner have agreed to a $500,000 settlement with the state of Massachusetts to resolve allegations that the firm misclassified employees as independent contractors on several construction projects in the Bay State.
Massachusetts Attorney General Maura Healey said the company will pay $250,000, with the balance suspended pending its compliance with the terms of the settlement.
The settlement resolves allegations that Universal and its owner, Richard Pelletier, violated the Massachusetts Consumer Protection Act and the Massachusetts False Claims Act to gain an unfair competitive advantage over companies in Massachusetts.
"We found that Universal Drywall systematically misclassified its employees as independent contractors to gain an unfair advantage over honest competitors," said Healey, adding that the settlement "sends a clear message that wage theft will not succeed as a business strategy in Massachusetts."
The Massachusetts AG sued the Auburn-based company and Pelletier in 2014, alleging that it misclassified workers a residential construction project known as One North of Boston in Chelsea, Mass.
The violations mirror similar claims against the firm for work it did at publicly funded projects at Tahanto Regional High School in Boylston and Douglass Intermediate School in Douglass in 2011 and 2012, according to the complaint, revealing "a pattern of unfair competition through the unlawful misclassification" on all three projects.
At the time, the suit alleged that Universal offered workers a choice: earn a lower hourly rate as a worker of $15 to $32.50 an hour or be paid $59 an hour as an independent contractor. Those who chose the latter, however, had to absorb all of the overhead, including workers' compensation coverage, commercial liability insurance and unemployment insurance payments and pay withholding taxes. They also had to form "sham" corporations, using "boilerplate" language with the state secretary of state's office, the complaint alleged.
The result, said the AG, was that Universal obtained "an unfair cost advantage over its competitors by requiring the workers and not the company, to absorb the burden of an employer's overhead costs."