NH businesses asked to complete broadband survey
The 10-minute survey will be used to better inform legislators and help attract out-of-state businesses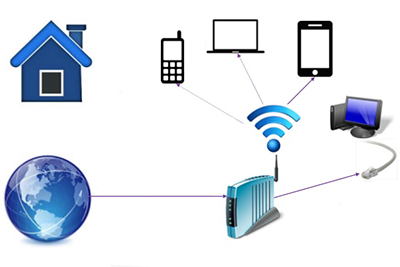 Businesses are being asked to complete a survey to help provide a comprehensive overview of internet reliability in New Hampshire.
The state initiative Live Free and Start, the Division of Economic Development and the NH Broadband Mapping and Planning Program at UNH are conducting the survey that aims to learn how businesses use the internet and whether they have sufficient and reliable access to high-speed internet.
The results of the survey will be used to help attract and retain businesses and to help policy-makers advance the availability, adoption and affordability of high-speed internet throughout the state.
"We worked with industry partners and stakeholders across New Hampshire to draft a comprehensive survey that will provide us with both a quantitative and qualitative assessment of broadband in the state," said Fay Rubin of UNH's Broadband Center for Excellence. "We hope every business will take the time to complete the survey and share their perspective on this essential piece of our state's infrastructure, as we believe it is important for policy makers to hear directly from the business community and their constituents about their challenges and needs as they relate to broadband. A robust broadband infrastructure is critical to the growth of NH's economy and ensuring our business community remains competitive in the global economy today and in the future."
The survey is available here.