NH Business Review forum to address mental health, addiction in workplace
Keynote speaker to offer update on national healthcare policy issues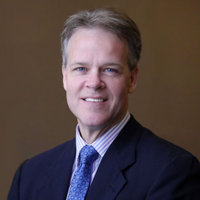 As New Hampshire continues to battle the opioid addiction crisis, employers are faced with navigating the delicate topic of addressing and providing resources and support for the varying personal health needs of its staff.
Aiming to tackle this growing issue in New Hampshire, NH Business Review will host its Executive Series: Health Care Trends forum focused on mental health and addiction in the workplace, to be held from 7:30 to 10:30 am. Thursday, Oct. 5, at the Grappone Conference Center in Concord.
The forum, which will be moderated by Scott Spradling of The Spradling Group, will feature a panel of New Hampshire health care, business and legal experts who will provide a range of perspectives on how mental health and addiction issues affect businesses and healthcare providers, and how employers can handle specific conditions.
Panel members are: Attorney Adam Hamel, director at McLane Middleton, John Burns, director of SOS Recovery Community Organization in Strafford County, which has recovery community centers in Dover, Rochester and Durham; Dr. William Brewster, vice president, Harvard Pilgrim Health Care-New Hampshire; and Alex Ray, owner of The Common Man Family of Restaurants.
Keynote speaker is Edward Prewitt, editorial director of NEJM Catalyst, recently launched by the publishers of the New England Journal of Medicine, which advances the national and international dialogue to drive innovation in health care delivery. Prewitt will provide an up-to-the-minute update on the health care policy debate in Washington as well as what to expect in the near future.
"Health care policy votes in Washington, D.C., have a direct effect on people in New Hampshire," says Prewitt. "Employers, citizens, and patients must make far-reaching decisions about health care costs, insurance coverage, and access to mental health and addiction treatment—among other important concerns. The sustainability of many New Hampshire businesses hangs in the balance."
Tickets cost $42 per person, or $37 per person if purchased in a group of six people or more. Ticket registration and more information can be found here.