New venture fund model links alumni investors
Seed stage funding is goal of Launch Angels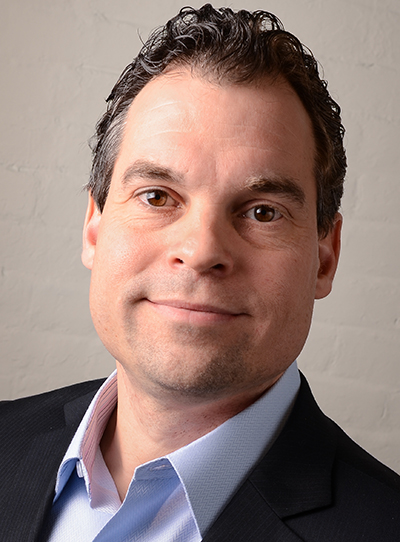 Talk to anyone in the startup ecosystem about potential barriers to forming a company and they'll point to the lack of seed and early-stage funding. It's one of the most critical components for turning an idea or prototype into a business, but few investors are willing to take the risk to invest in the potential next Google.
And 2014 was a particularly bad year for seed stage investments. According to the National Venture Capital Association, seed stage investments by venture capital firms fell 29 percent in terms of dollars and 18 percent in number of deals, with $719 million going to 192 startups nationwide – the lowest number since 2002.
The percentage of angel investments (investments made by individuals) going to seed stage startups nationwide dropped to 25 percent of total angel investments, from 45 percent last year, according to the University of New Hampshire's Center for Venture Research.
"There isn't a whole lot [of early stage investing] that happens in the state," says Wasabi Ventures founder TK Kuegler.
But Kuegler is trying to change that with a new model designed to boost much-needed seed and early-stage startup funding.
"What we do is pretty different from anyone else, not just in New Hampshire, but the rest of the world."
In January, he founded Launch Angels, a platform that unites college and university alumni to invest in startups founded by other alumni. The funds have no official connection with the universities. Launch Angels performs the back-end legal work necessary to create a venture capital firm, and general partners, including Kuegler, make decisions where to invest the funds. (In contrast, an angel group is composed of individual investors who make their own decisions and write individual checks.)
Upon its official formation, Launch Angels launched its first fund, Green D, a Dartmouth alumni fund that invested $350,000 in four companies, one of which is in New Hampshire. It will likely have a second round of investments at the end of 2015, says Kuegler.
Kuegler is in the planning stages of forming the University of New Hampshire alumni fund, Blue Cat. Kuegler already has a few UNH alumni interested and hopes to complete the investor group by the end of the year.
Kuegler and Mark Kaplan, CEO of startup incubator and co-working space, Alpha Loft, will run the BlueCat Fund and future funds.
Dartmouth alum Mike Collins of Bedford is lead manager of the Green D Fund.
UNH alumni tend to remain local, compared to Dartmouth alumni, meaning the money is more likely to stay in New Hampshire, says Kuegler. He expects the fund will officially launch and make investments in January 2016.
"We're excited about the model … it allows alums to get access to early stage funds," says Kuegler.
Investing early
Most investors wait for a company to finalize a product before investing, but Wasabi works closely with companies that have an idea, turning them into a fundable company over 18 to 24 months, taking a substantial percentage of their equity in return.
And it can pay off. Seven years ago, Kuegler started working with popular San Francisco-based television streaming site Ustream.
"What we do is pretty different from anyone else, not just in New Hampshire, but the rest of the world," says Kuegler.
After selling his own startup in the 1990s, Kuegler and his colleague Chris Yeh officially formed Wasabi Ventures in 2003. Yeh remains in the Bay Area while Kuegler also travels to New York and Baltimore, where he's originally from. Wasabi announced it is currently opening a Scottsdale, Ariz., office.
"At the earliest stage, all you can do is bet on the people," says Kuegler, referring to Cory von Wallenstein, former chief technology officer at cloud-based Internet performance company Dyn and CEO of loyalty mobile app Adored, which Wasabi mentors.
Throughout the mentoring process, Kuegler has seen ideas change slightly or change into something else completely, as was the case with VidFall, a local startup that allows users to compete for discounted goods by watching sponsored videos.
But that is the typical process for a startup, says Kuegler, who points to Twitter, Facebook and Google, all of which were very different in the beginning from what they are now.
NH's startup scene
While New Hampshire does have some early-stage funding groups, such as angel group 10X Venture Partners and eCoast Angels, connecting the funding to innovators remains a problem.
"The biggest disadvantage Manchester has is there are no universities," says Kuegler, referring to big research universities like UNH's main campus. "The universities aren't where all the people are."
"In New Hampshire, the only place where it has a little bit of the right vibe is Portsmouth," says Kuegler, acknowledging Exeter is growing as well. "Now the problem with Portsmouth is it's just as expensive as Boston."
New Hampshire not only needs to embrace itself as a suburb of Boston, but also come up with some creative solutions to attract and retain startups that won't affect the already tight budget. One that Kuegler suggests is allowing startups to sell off their losses to larger companies.
Kuegler says "weird business taxes" in New Hampshire, like the business enterprise tax, are hindering startup development. He cites the promising startup ApplyKit, an online management tool for the college application process, which lost money last year, but still had to pay the BET.
Liisa Rajala can be reached at lrajala@nhbr.com.