New state liquor store planned in Colebrook
6,500-square-foot outlet beefs up 'North Country presence'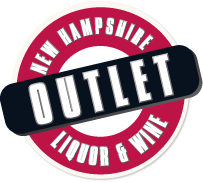 Plans for a new 6,500-square-foot NH Liquor & Wine Outlet planned on Main Street in Colebrook have been unveiled by the NH Liquor Commission.
The commission announced Tuesday that it wants to relocate the Colebrook NH Liquor & Wine Outlet into an existing but newly renovated facility that will offer an increased selection of products, vastly improved shopping experience and abundant parking.
The new outlet will be at the site of the former Rite Aid, off Main Street, less than a mile away from the current store. The new store is expected to open in early 2018, pending requisite approvals.
The commission "has long sought to improve its North Country presence, and we are pleased to announce this new store location," said Chair Joseph Mollica. He said the timeline for opening "is ambitious by design but achievable so we can provide enhanced shopping opportunities to our valued customers."
In addition to the Colebrook location, the commission is planning new or improved outlets in Portsmouth, Rochester and Dover-Somersworth.