New program backs commercial building energy projects
C-PACE offers innovative financing tool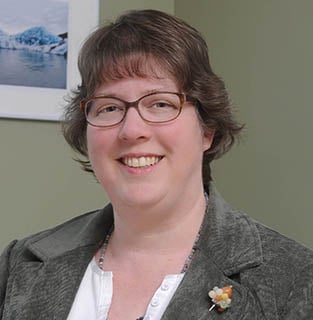 The Jordan Institute, a Concord-based non-profit organization focused on promoting energy-efficiency and renewable energy projects, is teaming with Trumbull, Conn.-based Sustainable Real Estate Solutions, to develop and administer New Hampshire's new Property Assessed Clean Energy for Commercial program, or C-PACE, which is expected to be launched in 2015.
According to Laura Richardson, executive director of The Jordan Institute, C-PACE financing is an innovative tool that, similar to a sewer assessment, connects loan repayments for energy-efficiency and renewable energy projects to the commercial building, and not the building's owner.
She said it is an entirely voluntary opt-in program for municipalities, capital providers, contractors, existing mortgage holders and building owners. In fact, before the financing can be accessed, municipalities must adopt the program prior first.
Through the NH C-PACE program, Jordan Institute and SRS will connect municipalities, capital providers, commercial building owners, architects, engineers, builders, contractors and installers via a streamlined process to provide financing for "well-designed" projects, Richardson said.
A "well-designed" project is defined as having projected energy cost savings exceeding the cost to install the measures and repay the private capital loan.
"C-PACE provides unique benefits that other loan products currently do not or cannot provide," said Richardson. "These include longer financing terms, non-accelerating payoff at time of property sale and off-balance sheet accounting. By statute, C-PACE requires certain quality standards which will ensure that the project makes sense and is cash flow-positive, in other words, where the energy savings outweigh the loan repayment obligation."
She added that SRS was chosen to partner in the New Hampshire C-PACE program because of the success it has had in Connecticut, where the firm developed a streamlined and transparent process "widely acknowledged as the most effective program nationally."
The Jordan Institute is seeking private donations to support the launch of NH C-PACE, which receives no public money. Richardson said the goal is for the program to become totally self-supporting by 2016.
For more information, visit jordaninstitute.org.