New NH liquor outlet planned in Plymouth
New 9,000-square-foot store to replace Tenney Mountain Highway location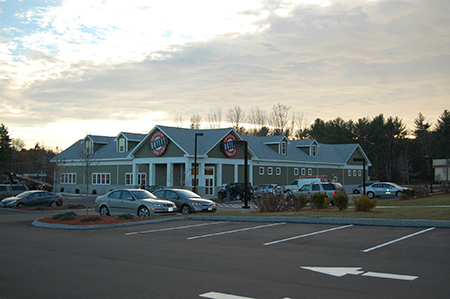 The NH Liquor Commission has announced plans to open a new 9,000-square-foot NH Liquor & Wine Outlet in the new Riverside Landing development on Ridge View Lane in Plymouth.
The new location, set to open in late summer 2016, will replace the current 4,300-square-foot Tenney Mountain Highway site that a state liquor store has occupied since 1987.
Along with a new look and feel, the new store will be constructed with an eye toward energy efficiency, and will be modeled after the newly opened Bedford and Manchester locations. The building will include high-efficiency LED lighting and parabolic fixtures, sustainable siding and vinyl composite trim, as well as architectural-grade roof shingles.
Since 2012, NHLC has renovated or relocated 20 NH Liquor & Wine Outlets. New locations are planned in Epping's Brickyard Square at the junction of Routes 101 and 125 and in New Hampton on Route 104.