New net metering compromise goes to governor
NH Senate passes measure amended by House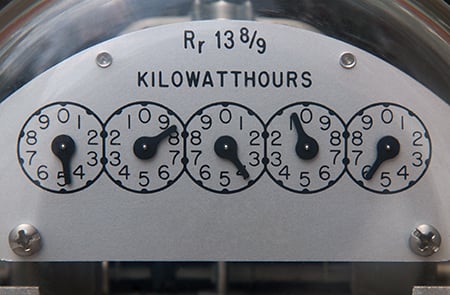 New Hampshire lawmakers are sending to Gov. Chris Sununu a bill that would expand net metering. The bill is being called a compromise that might meet the governor's demands on the issue, but it's still an open question whether it will be enough for him to allow it to become law.
Senate Bill 159 would expand the size of a maximum allowable renewable energy net metering project from 1 megawatt to 5 megawatts, which would allow larger municipalities and commercial users to take advantage of the program. It's the same expansion that Sununu twice vetoed, but lawmakers did not quite muster enough votes to overcome each of those vetoes.
Sununu claimed that the rate that utilities would pay generators of excess energy was too generous, resulting in a subsidy or cost-shifting to ratepayers that don't use solar energy. But proponents claim it was not generous enough.
But Sununu signaled that he would be open to expanding net metering by backing House Bill 1481, which would lower the net metering rate and set a stricter limit on how much power could be sold back to a utility. That bill, still before the House Science, Technology and Energy Committee, would limit net metering eligibility to no more than 125% of the energy currently produced.
The committee amended SB 159 in an effort to move it closer in the governor's direction. It uses different language than HB 1481 – 50% of the energy used by a generator must be produced on site. But that translates to 200% of the energy produced, greater than 125%, but a lot less than the amount currently allowed for smaller generators. On Jan. 9, the full House passed the amended bill, 227-128, just 10 votes short of a veto proof majority
'Gigantic compromise'
On Thursday, the Senate concurred with that amendment on a voice vote, meaning the bill will become law unless the governor vetoes it. The governor's office did not respond to a late afternoon email regarding his intentions.
The Senate Majority Leader, Sen. Dan Feltes, D-Concord, who is also hoping to get his party's nomination to run against Sununu in November, said the amendment should mitigate any cost-shifting concerns.
"It's a gigantic compromise," Feltes said. "With town meeting coming up, our constituencies are considering some of these (renewable) projects right now. It's not all that he wanted, but it would allow municipalities to save money and help reduce property taxes."
That would be the case if a municipality would build a solar array that would be used for a town government's energy needs, but not in a group net metering project that residents participate in because those projects legally must consume all the energy they produce anyway.