New Hampshire Materials Laboratory: Customers' "Problem-Solving Partner" since 1979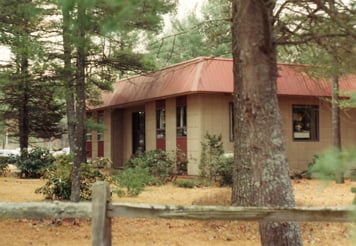 In 1979, New Hampshire Materials Laboratory (NHML) was founded based on a need for an independent materials testing laboratory in the area. The focus was to help manufacturers, insurance companies, and government agencies find answers to their problems.
With humble beginnings, NHML was first located in the garage of founder Professor Fred Hochgraf in Durham, N.H. Fred and his small staff quickly built a solid reputation as their customers' "Problem-Solving Partner" by specializing in testing of metals, ceramics, and polymers.
Changes came in 1997 when NHML moved to its current Somersworth, N.H. location, and again in 2008 when longtime employee Tim Kenney purchased the company. Although NHML has seen changes, it still provides the same professional services to include: chemical analysis, failure analysis, mechanical testing, metallography, material verification, reverse engineering and the ability to customize testing analysis to its customers' needs.
Even with the economic downturn, the changing dynamics of manufacturing and the challenges in today's global market, NHML is proud to say it continues to provide testing to many of its original customers. This includes returning contacts that have moved on to different companies and remembered the quality service they were provided. What makes NHML unique is the fact that the customer can work directly with the technical staff that provides the analysis. This allows them the ability to discuss the problems they are facing on the manufacturing floor or out in the field, and have their questions answered. NHML provides industrial testing at reasonable cost and a quick turnaround of five business days depending on the analysis.
Some things may have changed in the past 30-plus years, but one thing will always remain the same for Tim Kenney and his staff at NHML: They are proud to be known by customers as their "Problem-Solving Partners."
This business profile is part of a special advertising section.