New Hampshire falls to 40th on CNBC's annual 'Top States for Business' list
State fares poorly in six categories, including workforce and overall economy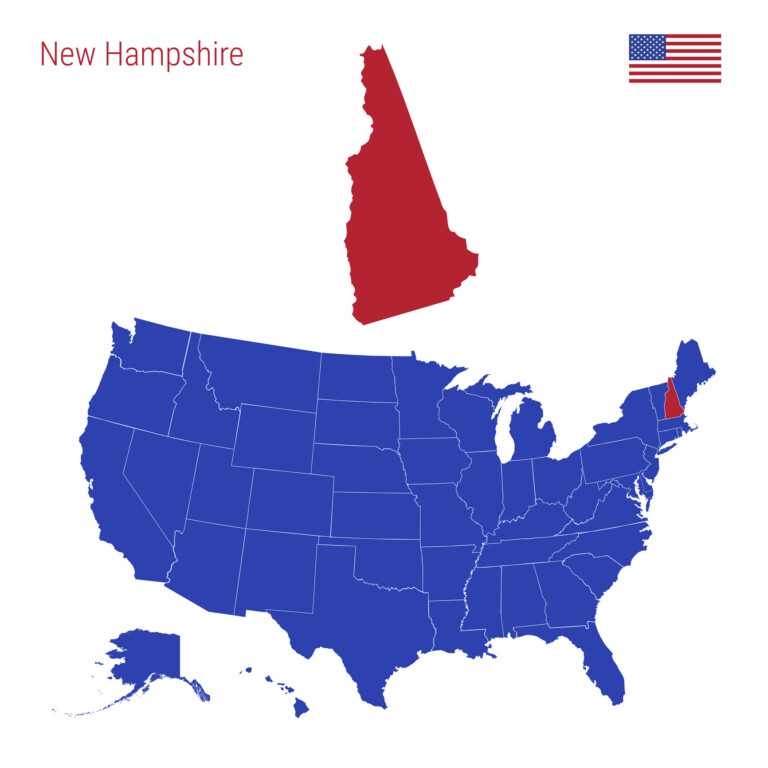 New Hampshire, long used to either being at the top or among the top of "Best States for Business" lists, once again hasn't fared nearly as well when it comes to CNBC's annual survey.
The state – which ranked 35th on the 2022 list – tumbled five more spots to rank 40th on the cable channel's 2023 list.
To get there, New Hampshire received grades of "D+" or worse in six of the 10 categories CNBC used to measure a state's competitiveness.
The weakest areas, according to CNBC were: infrastructure (D-); cost of living (D-); economy (D); workforce (D+); technology and innovation (D+); and access to capital (D+).
The state received slightly higher grades in the cost of doing business category (C-) and life and health inclusion (B-).
It performed best in the business friendliness and education categories, receiving a grade of A- for each.
The drop from the already ignominious 35th spot to 40th can be blamed on the state falling 15 spots in two of the most weighted categories – economy, from 29th last year to 44th this year, and workforce, from 22nd last year to 34th this year.
In judging the economy category, CNBC weighed several factors, including gross domestic product, job growth over the past year, a state's fiscal condition – including its credit ratings and outlook, its overall budget picture, including spending, revenues and reserves, and pension obligations. Also a key factor was the health of the state's residential real estate market.
As for workforce, the rankings were based on a state's concentration of STEM workers and the percentage of workers with college degrees, workers with associate degrees and industry-recognized certificates, as well as attracting talent at all levels, the net migration of educated workers to each state, state worker training programs, right-to-work laws, and worker productivity based on economic output per job.
Interestingly, despite the mediocre grade, the state's ranking for access to capital rose from 48th last year to 32nd.
For comparison's sake, the top state was North Carolina and at the bottom was Alaska.