New CRDC grant program seeks applicants
Range of economic development projects eligible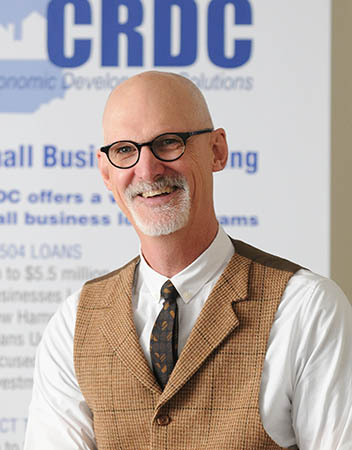 CRDC, the Capital Regional Development Council, has launched a new community grant program "to support projects and programs that lead to job creation/retention and enhance a community's tax base while providing a public benefit," said Stephen Heavener, CRDC's executive director.
Heavener said, under the initiative, "CRDC expects projects to be funded with a grant to have a strong likelihood that CRDC funding may be a component of the total project financing."
Eligible applicants include municipalities or nonprofits located in CRDC's core lending area: Sullivan and Merrimack counties and the Hillsborough County communities of Bedford, Amherst, Goffstown, New Boston, Weare, Mont Vernon, Dunbarton, Manchester and Hollis.
Heavener said grants will be between $2,500 and $5,000.
Activities eligible for a grant include feasibility studies, job creation/retention activities, expansion of property tax base, community facilities and other projects that promote economic development and help raise the quality of life in the community.
Programs or projects that have a defined completion timeline will be considered.
Applications are due by 5 p.m., Wednesday, Jan. 31, 2018, and can be emailed to Chris Wellington at cwellington@crdc-nh.com. Award decisions will be announced by March 1, 2018.
For more information or to obtain an application contact Wellington at 603-651-0679 or visit crdc-nh.com.