New business accelerator is launched at Plymouth State
Applicants sought for eight-week APEX program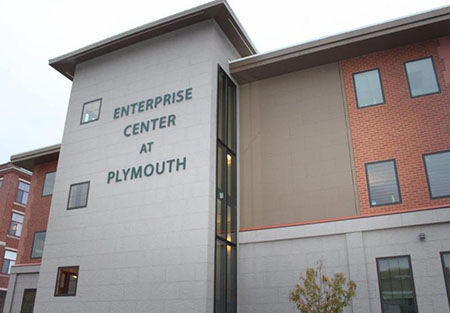 The Enterprise Center at Plymouth State University is seeking applicants for a new eight-week business accelerator program launching in March.
The APEX Accelerator program will focus on assisting New Hampshire entrepreneurs and small business owners with accelerating their business' growth through weekly educational sessions and direct mentorship from experienced industry professionals as well as networking opportunities.
The program is supported by the NH Business Finance Authority, Live Free & Start, Plymouth State and the Grafton Regional Development Corp.
Businesses participating in the program will be provided with six weeks of structured educational sessions, taking place every Monday from 8 a.m. to noon. The sessions will cover a variety of topics including strategic marketing, management skills and finance.
"Business accelerators are the fastest, most efficient pathway in taking an idea from concept to launch," said Eric Speith, executive director of the Enterprise Center. "We are excited to provide the opportunity for accelerate growth to not only startups, but existing businesses as well."
Following completion of the program, participants will partake in a Demo Day during which they will present their updated business plans and ideas to a panel of judges and compete for a cash prize.
Applications will be accepted on a rolling basis until Monday, Feb. 13, or until all spots are filled.
More information can be found at apexaxlr8.com.