Net-zero multifamily project underway in West Lebanon
Twin Pines Housing Trust begins work on affordable housing complex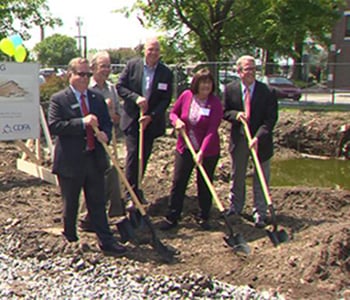 Construction has begun on what is expected to be New Hampshire's first net-zero multifamily housing project.
The 29-unit Tracy Community Housing project in West Lebanon is designed to be energy-neutral and net-zero, with residents' electricity, heating and cooling costs included in the rent. The energy will be generated by solar panels.
It's being built in West Lebanon
Developer is the nonprofit Twin Pines Housing Trust, the nonprofit behind the project, is also welcoming its first residents this week at another site across town. That building will house the chronically homeless and extremely low income.
"There's a real need for housing, housing to attract people to move to the Upper Valley, housing to keep people here, particularly young people in the Upper Valley. This is just part of our effort to try and meet that need," said Andrew Winter of Twin Pines Housing Trust.
Officials say construction is expected to be completed by next summer and residents should be able to move in by the fall.