Nests ignite, causing small fire at school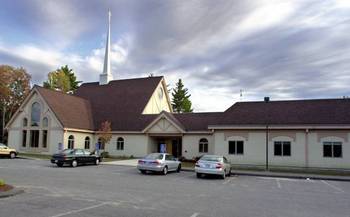 LITCHFIELD – Mud wasp nests were determined to be the source of a fire that destroyed a heating unit at a local school late Wednesday afternoon.
Fire crews responded to St. Francis of Assisi School and Church at 9 St. Francis Way at about 4:10 p.m. after a maintenance worker called to report a fire in a rooftop heating unit on the school side of the building, Litchfield Fire Chief Tom Schofield said.
Arriving to the school, fire crews found about 15 adults evacuated from the building and the fire extinguished, he said.
No children were at the small elementary school at the time of the fire, he said.
The maintenance worker reported to fire crews that he had been called to the school because the unit was not providing heat, and had seen a flash after turning it on.
The worker then ripped the panels off of the car-sized unit and after discovering flames burning throughout, had extinguished the fire with a dry chemical fire extinguisher, Schofield said.
No one was hurt and the building was not damaged as a result of the fire, however the unit will have to be replaced, he said.
"It took a pretty good hit," Schofield said.
An investigation into the fire revealed that several panels in the heating unit had been filled with muddy wasp nests.
A spark produced when the unit was turned on had ignited the nests causing the fire, he said.
NASHUA