NeighborWorks Southern N.H. to remember Fred Kfoury
The late Central Paper Products executive will be honored for his longtime commitment to affordable housing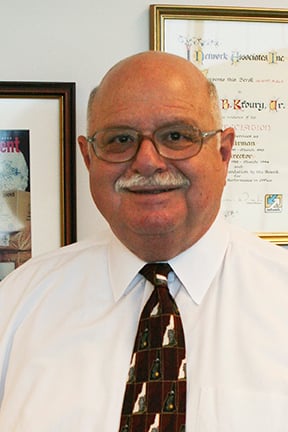 NeighborWorks Southern New Hampshire will recognize the late Fred B. Kfoury Jr. on Thursday, Sept. 19, as this year's recipient of the David P. Goodwin Outstanding Neighbor Award.
The event will take place from 5 to 6:30 p.m. at the Straw Mansion Apartments at 15 Temple Court in Manchester.
The Goodwin Award recognizes an individual or entity who exemplifies a commitment to the availability of quality affordable housing and homeownership opportunities through generosity and service to NeighborWorks Southern New Hampshire.
Kfoury, longtime president of Central Paper Products Co., served as a trustee of NeighborWorks for 20 years, joining with other community leaders to address housing and revitalization needs, first in Manchester and then in southern New Hampshire as the organization expanded its scope.
Tickets are $30 per person and can be purchased online at nwsnh.org or by contacting Michelle Caraccio at 603-626-4663, ext. 1300 or mcaraccio@nwsnh.org.