Nashua plastics firm buys maker of maple syrup jugs
Mass. firm is an 'outstanding fit,' says Carr Management CEO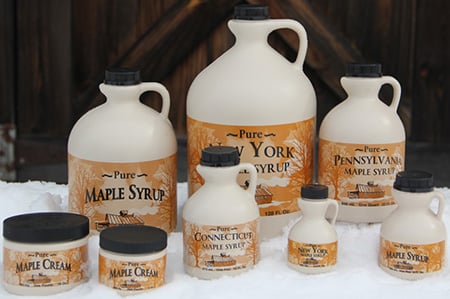 Nashua-based Carr Management Inc. has purchased Hillside Plastics, a manufacturer in Turners Falls, Mass., known for its line of maple syrup jugs.
Since 1999, Carr Management Inc., or CMI, has manufactured blow-molded, high-density polyethylene bottles for dairy, water, food and industrial purposes. In 2012, it acquired Plastic Industries, a 30-year-old West Coast and Midwest high-density polyethylene blow-molder. CMI has operations in California, Kentucky, Delaware, Pennsylvania and Maine.
In a press release, Beth Muscato, CEO of CMI, said the company plans to invest in Hillside's operations to service growing demand for its products. She said Hillside is an "outstanding fit" given its product offering, dedication to customer service and presence in growing end markets including food.
CMI is a portfolio company of Behrman Capital, a private equity investment firm based in New York and San Francisco.
"When we acquired CMI in 2014, we saw an opportunity to accelerate the company's growth through the acquisition of other high-quality blow-molding manufacturers," said Grant G. Behrman, managing partner of Behrman Capital.
Hillside President Peter Haas will remain president of Hillside. The transition will not impact Hillside's 150 employees.
According to the Greenfield Reporter, the Franklin County Registry of Deeds says the Hillside property and buildings sold for $2,060,000 on Thursday.
"My family is confident that the decision to sell the business will enable further success and growth for the company in Turners Falls," Haas said in a press release. "Carr Management is a successful, well-managed, and growing company, with many similarities to Hillside, including a concern for the success of its employees, and a customer-centered, service-oriented business model. I look forward to continuing to help the company develop and grow in Turners Falls."