NASA selects UNH space climate research proposal for further study
Project would look at geomagnetic storms from aboard space stations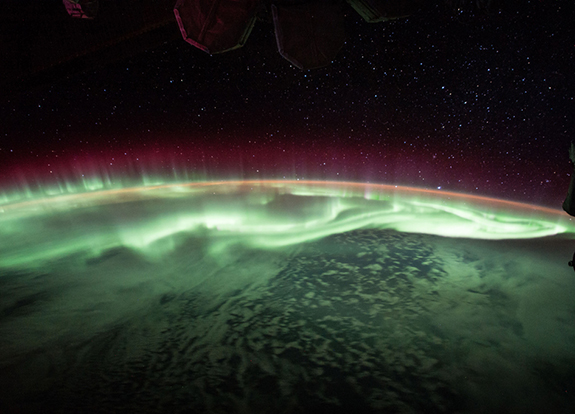 A University of New Hampshire professor's proposal to study the weather system in space is one of three selected by NASA for further development.
The space agency on Tuesday announced the selection of physics professor James Clemmons' research concept, called Aeronomy at Earth: Tools for Heliophysics Exploration and Research, or AETHER. Clemmons is principal investigator for AETHER.
The selected proposals are designed to examine what drives different parts of the weather system and ultimately could help in predicting and mitigating its effects on spacecraft and astronauts, NASA said.
AETHER would explore the ionosphere-thermosphere system and its response to geomagnetic storms. From a position aboard the International Space Station, it could gather observations of the ionosphere – the area of the atmosphere that overlaps with the lower regions of space. These observations would be complemented by ground observations of electrons in the same region.
NASA said the mission would provide information on how the neutral, terrestrial-weather-driven thermosphere interacts with the ionosphere's charged particles. Understanding how the neutral atmosphere affects the ions and vice versa is key to better understanding the complex space weather system surrounding our planet, which affects spacecraft and astronauts flying through it.
Also selected were a proposal from Johns Hopkins University and the U.S. Naval Research Laboratory in Washington, D.C..
All three proposals were selected based on potential science value and feasibility of development plans.
Each proposal will receive $400,000 to conduct a nine-month mission concept study. After the study period, NASA will choose one of the proposals to go forward to launch.
Each potential mission has a separate launch opportunity and time frame. AETHER'S is 2024.