N.Y. chamber exec chosen to succeed BIA's Crosier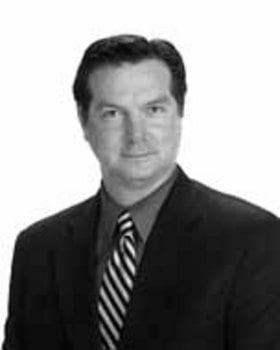 Jim Roche, currently president and chief executive officer of a chamber of commerce in central New York state, has been picked as the next president of the Business & Industry Association of New Hampshire.
Roche will assume his new duties in late December, replacing John Crosier, who will be retiring from the BIA at year's end.
Currently serving as president and chief executive officer of the 900-member Mohawk Valley Chamber of Commerce in Utica, N.Y., Roche was selected from some 200 applicants for the job.
"We had a wide array of very impressive candidates to consider for this position. At the conclusion of the interviews, it became very clear that Jim had the right mix and balance of skills that we were seeking specifically in terms of business experience, public policy expertise and association management talent," said Laura Monica, chair of the BIA search committee and president of High Point Communications Group in Bow.
The 45-year-old Roche was the top executive at the Mohawk Valley chamber since 2002. Before that, he was director of corporate communications for a St. Paul, Minn., division of Thomson Legal and Regulatory Inc., a publishing concern.
Roche, who has degrees in urban studies and public affairs from the University of Minnesota, worked from 1989 to 1993 as marketing director for the Duluth, Minn., Entertainment Convention Center.
From 1993 to 2000, as vice president at Advantage Minnesota, a company that later became a part of the state's Department of Trade and Economic Development, he specialized in attracting technology companies to Minnesota and directed the company's lobbying activities at the Minnesota legislature.
"The appointment of Jim as the BIA's new president ensures that we will be able to transition smoothly from the tremendous work and leadership John Crosier has provided the organization for many years," said Scott Bacon, chair of the BIA board and president of Bank of New Hampshire.
For his part, Roche said he had been "presented with an incredible opportunity to lead a premier statewide business organization. I look forward to establishing new friends and colleagues here in New Hampshire and bringing my family to a beautiful state with a vibrant, healthy and diversified business environment."