N.H. summit to show why 'Manufacturing Matters'
12th annual Governor's Advanced Manufacturing and High Tech Summit will explore workforce, growth strategies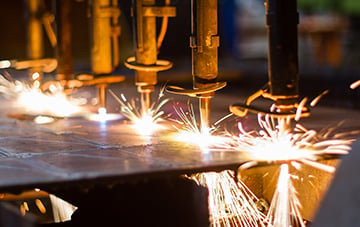 Companies, schools and colleges across the state will open their doors later this month to offer visitors a look into New Hampshire's manufacturing industry and the career opportunities it offers before coming together on Oct. 2 for the 12th annual Governor's Advanced Manufacturing and High Technology Summit.
Culminating Manufacturing Week, the Oct. 2 conference will be based on the theme "Manufacturing Matters." Participants will explore topics ranging from the next generation of workers in advanced manufacturing and growth strategies, to the industry's collaboration with the state's community colleges and UNH for advanced manufacturing.
The keynote speaker at the event will be Dr. Charles Wessner, who teaches at Georgetown University. His topic: "U.S. Strengths and Challenges in Innovation."
"This will be a timely discussion, as Dr. Wessner will talk about regional innovation initiatives," said Zenagui Brahim, president of the New Hampshire Manufacturing Extension Partnership. "Manufacturing in the state is the driver for innovation and job creation and this will be of great interest to our manufacturers."
The cost for the day's program is $95. Tickets are available online at biaofnh.org, under the events link, or call 603-224-5388, ext, 116.