N.H. real estate market picks up big time in July
Statewide, sales rose 23%, and the median sales price increased more than 10%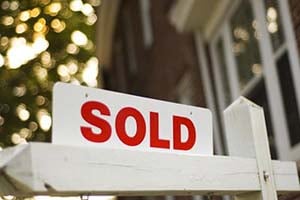 You know that three-bedroom home in Grafton County that went for $158,500 last July? This summer it sold for $204,000.
And that condo that sold for $116,000 in Belknap County last year? That's now selling for $162,500.
And the condo that lingered on the market in Carroll County for more than seven months is now finding a buyer in three months.
That's how hot this July has been in the New Hampshire housing market, at least in certain parts of the state. According to data from the New Hampshire Association of Realtors, in Belknap County, sales rose 57 percent, in Rockingham County, 35.5 percent; in Merrimack County, 26 percent.
Statewide, the Realtors reported, the number of closed sales and pending sales both rose 23 percent in July, and the median sales price increased by more than 10 percent both in the month of July and year to date.
The median sales price of a home in New Hampshire was $230,000 in July – a year ago, it was $207,900. The statewide median price of a condo in July was $171,000 — a 14 percent increase.
"I read somewhere that it won't be long before the 'housing recovery' is simply referred to as 'housing,'" said NHAR President Bill Weidacher. "We no longer have to qualify the recovery as a hypothetical or as something that we're forecasting or dreaming about. It's here."
Economists look at housing inventory as a hallmark of future growth, and that is tightening up as well. In August 2012, there were 15,500 homes on the market in the Granite State. In July, there were 2,000 fewer homes on the market — a 14 percent decline. Measured in months, the supply of homes dropped from 15 months a year ago to 11 months in July.
"We've been in a buyers' market for so long, some of those relatively new to the business are seeing things lean back toward the sellers for the first time," Weidacher said. "There's certainly more balance in the market than we've seen in years."