N.H. Print & Mail: Providing tailored solutions to N.H. customers since 1984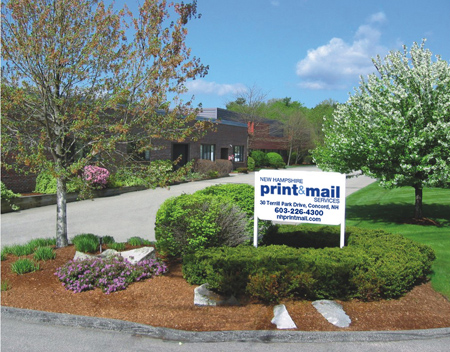 Since 1984, New Hampshire Print & Mail Services has been providing high-quality printing, mailing and first-class presort services for clients throughout the state. Located in 24,000 square feet in Concord, its knowledgeable staff provides tailored solutions that meet client's marketing and promotional needs. Many people don't know that NHPM has the only privately owned MLOCR postal sorter in the state of New Hampshire providing discounts for first-class mailers. If you are a large first-class mailer, then NHPM can save you money.
The company has recently launched a cross-media marketing strategy for clients linking direct mail with personalized website landing pages. This linking of conventional mail with website personalization and variable data is a key driver in reaching today's audience. With so many media outlets, reaching out to potential clients in multiple marketing areas is important. Cross-media marketing helps to achieve these goals allowing clients to track direct mail results more effectively.
Utilizing the latest technologies helps keep NHPM focused on its clients. Accuracy, timeliness, and attention to detail – these are the standard operating procedures at New Hampshire Print & Mail. As impersonal online websites try to offer printing for less, New Hampshire Print & Mail gives you more. Better service, competitive pricing and a knowledgeable staff that stands behind each and every job. If you need advice, paper samples, a mailing list, database help, they are there to provide the consultative expertise you can't always get online.
Its growing list of clients includes insurance companies, schools, colleges and universities, hospitals, banks and credit unions, health organizations, nonprofits, towns and state agencies and large and small businesses. If you have been searching for a professional Print & Mail partner, look no further than New Hampshire Print & Mail Services.
This business profile is part of a special advertising section.