N.H. May home sales a blast from the past
Best news for May home sales since 2005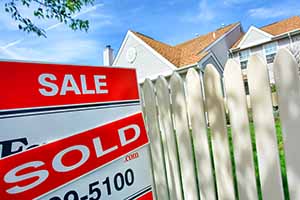 Some 1,361 New Hampshire homes sold in May at a median price of $215,900, with a total sales volume of $340.4 million. Real estate brokers, savor those numbers, because you haven't had a May like that in quite a while.
The last time that many homes sold in New Hampshire in May was in 2005.
The last time, volume was that high in May was in 2007.
The last time that many New Hampshire homes sold for that high a median price in the month of May was 2010.
But May wasn't an extraordinary month. It just fit into the trend of rising home sales, which have gone up for 18 months in row. In May, the year-over-year sales increase was 11 percent and the median price increase was 5.3 percent. Year-to-date, the increases have been similar: 9.5 percent and 5.2 percent, respectively.
Year-to-date, sales rose in all 10 counties, and prices went up in all except for Sullivan (where prices declined 1.8 percent). The biggest median price increase for the January-May period was 20.2 percent, in Coos, where the average price was $91,950 — a hopeful numbers for an area that was crushed by this recession.
Even more encouraging is that in May, the median price in Coos County was $128,250 — a whopping 44 percent increase.
The number of sales in the county year-to-date is up 12.2 percent.
In Merrimack County, the median sales price climbed back to the $200,000 mark in May, a 14.1 percent increase, and the number of sales that month went up 12.3 percent.
While prices may not have increased in Sullivan, sales have. Some 64 homes sold in May — a 77.8 percent increase. The year-to-date percentage was more modest but still an impressive 28.6 percent.
Statewide condo sales increases are up 13.2 percent year-to-date and 15.3 percent in May, while prices are up 8.4 for the year and 6.3 percent for the month.
The median price of a condo in May was $165,000, with big median price gains in Grafton (up 69.2 percent), Carroll (up 46.6 percent) and Merrimack (up 35.6 percent).
"This is as active as many of us have seen the market in years," said 2013 NHAR President Bill Weidacher, a broker at Keller Williams Metropolitan Realty in Bedford and president of the New Hampshire Association of Realtors.