N.H. insurance group's chief to retire
Bob Nash to end career after 43 years in association management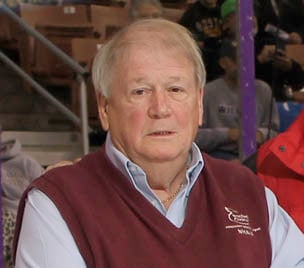 Bob Nash, longtime president of the New Hampshire Association of Insurance Agents, has announced his plans to retire effective Dec. 31.
Nash, president of the NHAIA since 2001, has spent 43 years in association management.
He started his career in 1971 with the American Trucking Associations in Washington, D.C. He moved to Boston in 1976 and served for five years as executive vice president of the Massachusetts Trucking Association. He moved to the Massachusetts Association of Realtors in 1983 as its director of government affairs, eventually becoming its CEO before moving to New Hampshire.
In 2011, Nash received the Maurice G. Herndon Legislative Award from the Independent Insurance Agents and Brokers of America, its highest award for excellence in Government Affairs. He also has been recognized in the Congressional Record by U.S. Sen. Kelly Ayotte for his years of service and contributions to the association management profession.
Nash lives in Hillsboro with his wife Pat, where she runs a real estate brokerage, Pat Nash Realty.