N.H. home sales fall in April, median price rises
But pending sales are up from a year ago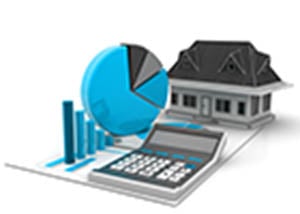 Single-family home sales in New Hampshire fell in April, and median price continued to rise for the month, although the number of pending sales may be reason for optimism about the housing market, according to a report from Re/Max of New England.
According to the firm's April Monthly Housing Report, there were 1,243 home sales in April, down 7.9% from a year earlier, and median price rose 2.6 percent, about $5,000, to $200,000. Pending sales totaled 1,940, 5.3 percent more than last April's 1,843.
The report also found that inventory of homes on the market totaled 13,362 in April, down almost 5.5 percent from last April.
The report contains more specific data for the Nashua area, where it said total sales in April inched down to 76 from 77 a year earlier and median price rose to $203,500 from $201,900.
Overall, the report found that home sales New England-wide fell 5.9 percent – the fourth consecutive month of year-over-year declines in 2014. However, pending sales rose 15.4% over April 2013, and median prices were up in every state except Connecticut and Vermont.
"It's encouraging that pending sales are strong across New England," said Dan Breault, regional director of Re/Max of New England. "Homes are also spending less time on the market – an average of 117 days, down 3.8 percent over the previous month."