N.H. home sales down, median prices up
Re/Max report also finds slight inventory bump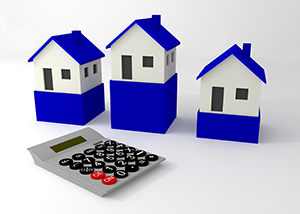 While the total number of New Hampshire home sales decreased by 6.5 percent in February from a year ago, the number of pending sales rose 6 percent from a year ago and median prices were up by 5.6 percent.
That's according to the February New England housing report issued by Re/Max of New England, which finds that pending sales increased by 28.3 percent from February 2013.
The report covers all of the six New England states, except Maine.
According to the report, the number of residential units sold in February 2014 was 812. A year earlier, sales totaled 868. Median price in February was $194,000, 4.9 percent higher than the $185,000 median reported a year earlier.
Also according to the report, inventory in every state except New Hampshire and Vermont decreased year-over-year. In New Hampshire, inventory of homes for sale rose slightly, from 11,810 in February 2013 to 11,855. In Vermont, inventory increased from 7,987 in 2013 to
8,606 in 2014.
Total sales fell by 4.4 percent in Massachusetts during the same period, with a 5.6 percent increase in median price. Pending sales in the Bay State rose 40.4 percent.