N.H. High Tech Council seeks Product of the Year nominees
Deadline is Sept. 26 for 2014 entries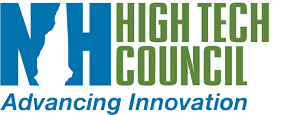 The New Hampshire High Tech Council is looking for New Hampshire-based organizations interested in applying for the 2014 Product of the Year.
Deadline for entries is Sept. 26.
Entries will be offered free advice, major product promotion and podium time in front of hundreds of entrepreneurs and tech leaders. Finalists and an overall winner will present their innovations to a live audience on Nov. 13 at the ninth annual Product of the Year event, held this year at the Manchester Country Club in Bedford, N.H.
In mid-October, up to five finalists will be selected for POY Judges Awards. The Judges Award winners will then present their products in a trade show format at the POY event that includes a seven-minute presentation to a live audience of about 250 people.
Eligibility criteria include:
• Product submissions must have been released or significantly updated within the past year.
• Products must have been developed in New Hampshire by a company, subsidiary or division based in New Hampshire. The business may be a sole proprietorship, partnership, corporation or other legal entity registered to do business in the state of New Hampshire.
• Product must fall into the category of "high tech" as determined by the Council's panel of judges particularly selected for this competition.
Applications can be downloaded from the council's website, NHHTC.org.