N.H. Governor's Travel Conference set for May 4-5
First time the event will be held in the Monadnock Region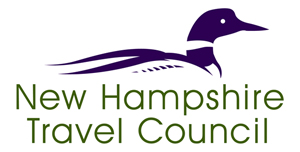 The 39th annual Governor's Conference on Tourism is being held May 4-5 at the Marriott by Courtyard in Keene – the first time the event will be taking place in the Monadnock Region.
Coordinated by the New Hampshire Travel Council, the conference offers two days of educational sessions aimed at giving business owners new skills and information on topics such as how to tap into the Canadian market, access grant funding and make the most of social media channels.
In addition, breakout sessions will bring attendees up to speed on current legislative issues affecting tourism and the rollout of the state Department of Travel and Tourism's 2015 marketing campaign.
Other sessions will share strategies for community event planning and capturing a share of the motor coach market, among many other topics.
This year's keynote speaker is Katie Denis, senior director of the Travel Effect initiative with the U.S. Travel Association, based in Washington, D.C.
She will discuss Project Time Off, a research-based initiative showing the economic and wellness benefits – to business owners and employees – of encouraging workers to take all of the time off they've accrued.
More information, including details on the conference's 12 informative breakout sessions, can be found at nhtravelcouncil.com.