N.H. Finance Fair to offer connections, advice for businesses
To help 'businesses, large and small, who are striving to expand,' says the governor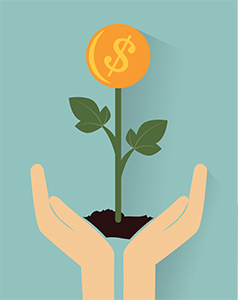 An event aimed at connecting business owners, entrepreneurs and startups with lenders and financial services providers will be held Wednesday, May 28, at Southern New Hampshire University.
Announced by Gov. Maggie Hassan, the New Hampshire Finance Fair is designed help introduce lending organizations and financing partners to Granite State businesses looking to expand.
"Our businesses have told me that they need better access to capital investment and support from financial partners to grow and hire, and this finance fair will help introduce lending organizations and financing partners to businesses, large and small, who are striving to expand," Hassan said.
Sponsored by the Department of Resources and Economic Development's Division of Economic Development, the New Hampshire Bankers Association and the U.S. Small Business Administration, the fair is free and open to businesses of all sizes.
It will feature more than 30 representatives of banks, credit unions and financial services who will be available to discuss loan programs, financing options and other ways to help businesses grow and expand.
In addition, two seminars – one on creative financing options and one on securing investments from potential lenders and investors – will be offered.
Participants will also be able to receive free technical assistance for developing their business plans and loan proposals, as well as accounting and legal guidance.
The New Hampshire Finance Fair will be held from 1 to 4 p.m., May 28, at the Hospitality Center at Southern New Hampshire University, 2500 River Rd., Manchester.
The event is free, but registration is requested.
For more information, contact Miguel Moralez at 603-225-1601 or Miguel.Moralez@sba.gov.