N.H. Energy Seminar to explore rate shocks, budget strategies
Regional markets update also featured in half-day BIA event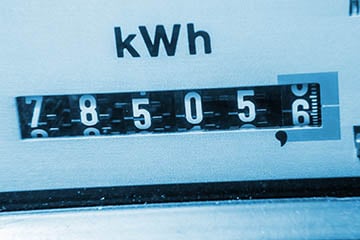 A half-day seminar examining the issues causing recent electric rate shocks and practical strategies businesses can employ to reduce their energy costs will be held Wednesday, Dec. 10, in Manchester.
Presented by the Business and Industry Association of New Hampshire, the New Hampshire Energy Seminar will be held from 8 a.m. to 1 p.m. at the Center of New Hampshire, Manchester.
Session topics will include:
• A regional markets update
• "Regional Natural Gas Constraints: Challenges and Opportunities"
• "Navigating Energy Markets for Budget Success"
• "Siting Energy Projects: How It Impacts Electricity Rates"
Conference speakers will include:
• Michael Donahue, chair, BIA Energy and Telecommunications Policy Committee and principal engineer, Aries Engineering
• Bob Scott, commissioner, New Hampshire Public Utilities Commission
• Andrew Gillespie, principal analyst of market development, ISO New England
• Thomas Kiley, president and CEO, Northeast Gas Association
• Maureen Callahan, energy advisor, Usource
• Tom Dyer, director of procurement and analysis, Usource
• Susan Geiger, shareholder, Orr and Reno
• Thomas Getz, counsel, Devine Millimet and Branch
• Barry Needleman, director, McLane Graf Raulerson and Middleton
• Bill Quinlan, president, Public Service of New Hampshire
• Daniel Sadd, president, Liberty Utilities
• Todd Black, senior vice president, external affairs and customer relations, Unitil
• Stephen Kaminski, vice president of power resources and access, New Hampshire Electric Cooperative
The 2014 New Hampshire Energy Seminar is sponsored by Liberty Utilities (breakfast), Unitil (lunch), New Hampshire Business Review (media), BAE Systems, Constitution Pipeline LLC, Gallagher Callahan and Gartrell, GZA GeoEnvironmental, McLane Graf Raulerson and Middleton, New Hampshire Electric Cooperative, Orr and Reno, Public Service of New Hampshire, TRC and Usource.
Cost to attend is $60 for BIA and Capitol Connect members and $75 for others. For more information, visit BIAofNH.com/events or call 603-224-5388, ext. 116.