N.H. Electric Co-Op CEO announces retirement
Fred Anderson to end 34-year career with utility in spring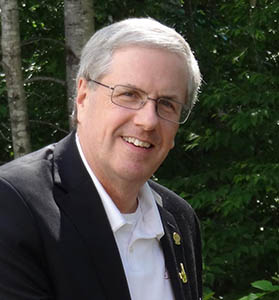 Fred Anderson, CEO of the New Hampshire Electric Cooperative since 1992, has announced plans to retire from the company where he has worked since 1981.
Anderson said he will step down from the job next spring.
He began his career in 1974, working for the Rural Electrification Administration in Washington, D.C.
"I am grateful to have spent 34 years with this great company and am deeply honored to have had the opportunity to lead it for the past 23 years," said Anderson.
The co-op, which serves 80,000 members in 115 communities, has hired the firm of Mycoff, Fry & Prouse to conduct the search for Anderson's replacement.