Mt. Sunapee among ski properties sold to Florida REIT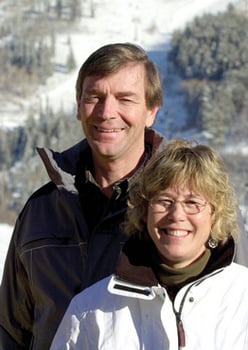 A massive Florida-based real estate investment trust has purchased the right to operate Mount Sunapee Ski Resort in Newbury as part of $132 million package deal.
CNL Lifestyle Properties Inc. of Orlando, Fla., closed on the sale Dec. 5, acquiring Mount Sunapee, Okemo Mountain Resort in Ludlow, Vt., and Colorado's Crested Butte Ski Resort to its vast holdings from Tim and Diane Mueller, owners of Triple Peaks LLC. CNL stressed the purchase will not change operation of the three resorts and will continue to be managed by the Muellers and Triple Peaks.
While Triple Peaks owns Okemo and Crested Butte outright, it is the leaseholder that operates Sunapee, which is part of the Mt. Sunapee State Park.
CNL is contributing $85 million in cash and the rest of the sale came in loans from Triple Peaks. The transaction will allow Triple Peaks to finance planned improvements at Sunapee, a new conference center at Okemo and a new lodge at Crested Butte, the Muellers said.
"This transaction provides Triple Peaks the opportunity for immediate enhancement to these popular mountain destinations that will improve the overall skier experience and extend the resorts' offerings for all four seasons," said Byron Carlock, president and chief executive of CNL. "Tim and Diane Mueller have positioned the properties of Triple Peaks for ongoing success. We are proud to establish a relationship with such seasoned and respected operating partners and enable them to carry out their vision for these properties over the long term."
"Our focus has been delivering outstanding service and a positive skier experience since we entered this industry with the purchase of Okemo in 1982," said Tim Mueller, president and co-owner of Triple Peaks.
"We anticipate that this new relationship with CNL Lifestyle Properties will enable us to continue to do what we do best – create a unique and memorable experience at our mountains for our visitors," Mueller said. "With the stable capital and long-term focus of this relationship, we are in a stronger position than ever to enhance our resort operations to ensure our long term popularity."
The CNL trust also owns $13 billion in real estate and 116 resort properties, including the historic Mount Washington Resort in Bretton Woods, which it bought in 2006 for $45 million.
The trust also fully or partially owns several other properties, including Loon Mountain in Lincoln, Sugarloaf and Sunday River in Maine, the Village at Squaw Valley in California and seven former Six Flags amusement parks.
CNL does not manage day-to-day activity at any of its ski resorts.
"CNL is an active player in the industry," said Michael Berry, president of the National Ski Areas Association. "CNL has been in and around the ski industry for the better part of five years."
New Hampshire Resources and Economic Development Director George Bald said the new owners will produce the same guaranteed lease payment to the state as the Muellers have over the past decade.
"The state is very well protected, and given the number of resorts CNL owns across the country, they are very professional and look to have ambitious and positive plans for the future," Bald said. "Skiers will not know anything much different now and can continue to enjoy the wonderful experience they've always had on Mount Sunapee."
What remains unclear is whether this changes the 2007 lawsuit in which the Muellers accuse Gov. John Lynch of breaking a lease agreement by refusing to let Triple Peaks expand Sunapee ski trails on 175 acres of state park land.
The Muellers wanted to build 250 slope-side condominiums to support the bigger ski resort on land in Goshen that that they own.
"I know only enough about that litigation to be dangerous," said a CNL spokesperson deferring questions to a general counsel who could not be reached.
The Muellers' argument was there had been an error in the property lines described in the original lease. They claim that the resort's boundaries were understood to extend to the northern and western boundaries of the state park but that a surveying mistake failed to note that.
Lynch turned down the Muellers' request to bring the expansion to the Executive Council, assuring that he'd veto the plan if the council ever voted to pass it.
"That's a very fascinating question," said Sen. Robert Odell, R-Lempster, whose district includes the Sunapee resort and neighboring communities with residents and town officials split over whether the expansion would be a good idea.
Tom Elliott, an environmental activist opposed to the expansion, has been critical of the Muellers in the past. "It sure would be nice if the new owners decided that they have no history with this litigation so there's little reason for it to continue, but with the Muellers continuing to manage, this may be too much to hope for," said Elliott.
Elliott has charged that Triple Peaks had over-leveraged itself purchasing the Colorado ski area several years ago and making more than $20 million of upgrades to Sunapee and Okemo.
"Before approving the transfer of the lease, the state should do a very vigorous financial and management review," Elliott said.
But Bald said state law doesn't allow that and clearly states he may not "unreasonably withhold approval" of any lease transfer.
"If there were something weird here that called into question whether the new owner could manage the operation that would be one thing," Bald said. "But fundamentally, this is passing paper to a new owner and at the same time signing an agreement that will have the Muellers keep running it."
Some lawmakers cite the upgrades at Sunapee as a reason to support privatizing the remaining state-run ski area at Cannon Mountain in Franconia.
But the Legislature has repeatedly rejected the move at Cannon. – THE TELEGRAPH