Motor sports museum planned in Loudon
Groundbreaking on 20k-square-foot facility planned for spring 2015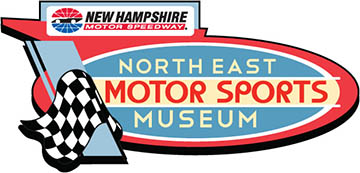 After years of discussion, a site at the south entrance of New Hampshire Motor Speedway in Loudon has been picked as the site of the new $1 million, 20,000-square-foot North East Motor Sports Museum.
The Racing History Preservation Group announced on Tuesday it will lease two acres from the speedway to build the museum.
Pending Loudon Planning Board approval, a spring ground-breaking is planned.
The museum will be built in two phases. The first 10,000 square feet will begin in the spring of 2015, with an additional 10,000 square feet will be added at a later date.
"The goal of the museum is to cover all aspects of motorsports from this area, not just NASCAR or drag racing, but any and all racing that has taken place here in New England," said Dick Berggren, president of the museum. "Much of the racing history for the Northeast has been lost over time and we want to make sure that what we can find of the sport's history is preserved for generations to come."
The museum will house the history of motorsports from the Northeast area with a plethora of displays, vehicles and racing-related artifacts, he said.
"I can't think of a better way to kick off our 25th anniversary celebration at New Hampshire Motor Speedway than with a groundbreaking for the North East Motor Sports Museum," said Jerry Gappens, vice president and general manager of the speedway. "I feel our facility is the anchor for multi-forms of motorsports and its history here in New England. I couldn't envision the museum in any other location."
New Hampshire Motor Speedway will be celebrating a quarter century of racing in 2015.