Mixed-use project planned for downtown Dover
Plan calls for replacing Robbins block with five-story building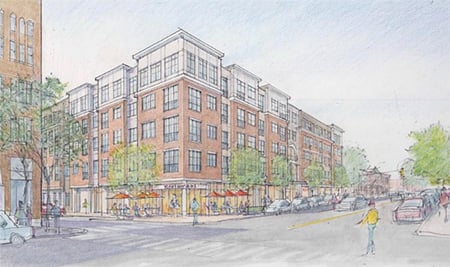 The Dover City Council is scheduled to hold a public hearing Wednesday evening on a proposal by Boston-based developer Cathartes, which want to demolish the Robbins block buildings on Washington Street in the city's downtown and replace them with a mix of retail and residential units.
Among the buildings targeted for demolition is the former Orpheum Theatre.
Foster's Daily Democrat reported that Cathartes wrote in its application letter for the city's Community Revitalization Tax Relief Program that the proposed plan calls for a five-story, 6,000-square-foot mixed-use building. The building will include a ground-level restaurant and retail space and 130 residential units.
The City Council hearing, which begins at 7 p.m. at the McConnell Center, will look at whether the city should accept an agreement with the developer. Councilors are scheduled to vote on the issue following the hearing.
Even with that approval, the plan must go through the regular planning process.