Mixed-use possibilities seen for Foster's building
New owner mulls options for downtown Dover landmark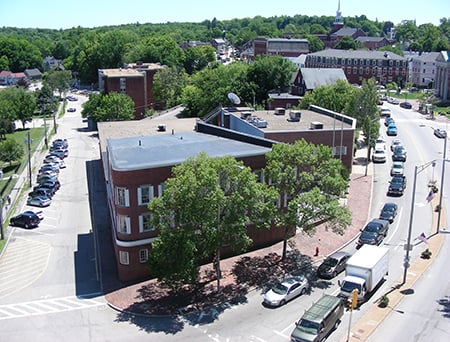 A mixed-use future seems likely for the former Foster's Daily Democrat building in downtown Dover.
The 52,800-square-foot building was sold for $1.5 million on Aug. 12 by Tri-County Realty Inc., whose principals are Patrice Foster and Catherine Hayward, to The Fosters Building LLC, an LLC registered to Tim Robbins of Dover, owner of Servpro of the Seacoast. The building served as the home of the Foster's Daily Democrat newspaper for more than 100 years.
Dover Economic Development Director Dan Barufaldi told Foster's that the building is zoned for mixed use and will likely include residential, office and retail tenants.
Cautioning that plans are "still a little up in the air," Barufaldi told Foster's that Robbins has been looking at several possibilities, including a restaurant, office space and high-end apartments in the upper floors. The Bean Group real estate company is said to have expressed interest in the location, and Barufaldi said there's a possibility that some Servpro management functions could be moved to the downtown building.