Mixed-use development for Merrimack Outlets
Monahan Companies plan would feature hotel, conference center, residential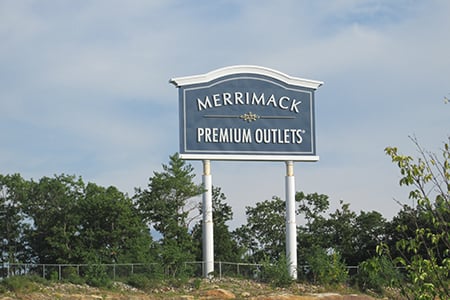 Preliminary plans have been unveiled to construct a future hotel, apartments, restaurants and retail space at the entrance to the Merrimack Premium Outlets.
The project was presented to the Merrimack Planning Board on Tuesday.
The developer, The Monahan Companies of Nashua, said the project t would include four separate buildings — a five-story, 120-room hotel and conference center, a multi-story parking garage with about 1,000 parking spaces, and two five-story buildings with retail space on the first levels, up to 180 bedrooms of multifamily apartments on the top two levels and 160,000 square feet of office space.
If approved, the project would be built over a five-to-seven-year period.
In December, the planning board gave conditional approval to the first phase of a 240-unit apartment complex and 300,000 square feet of retail space proposed by the John J. Flatley Company.