Merrimack's InXpress brings B2B shipping and freight services to businesses of all sizes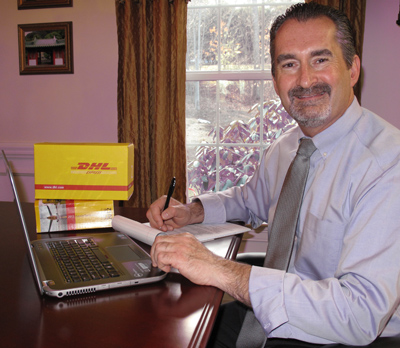 Adam Davies, a Shipping & Freight Consultant, is the Owner and Business Development Manager of the local InXpress franchise. The value proposition of InXpress for small to medium size businesses is two-fold:
• As a Certified International Specialist, Adam helps businesses navigate the unique export and import requirements of the various countries of the world.
• By leveraging the combined buying power of the global InXpress organization Adam is able to provide shipping and freight rates to small to medium sized businesses which are normally reserved for larger companies.
Services include:
• International Express import and export shipping (via DHL Express)
• Freight transport – LTL, FTL, Flatbed, and Special Services North American freight carriers
• Intermodal / Rail shipments
• Domestic and international air cargo freight
• Trade show booth transport
• Comprehensive cargo transit insurance
• Partner resources to greatly enhance foreign visitor e-commerce experience and security for your web site
Client industries include: manufacturing companies with off-shore and/or domestic suppliers and partners, designers with off-shore suppliers and partners, e-commerce retailers, materials suppliers (wood, granite, etc.), and IP and immigration law firms (for international documents).
Please contact Adam today for a no-obligation shipping analysis – adam.davies@inxpress.com, 603-548-7151.
This business profile is part of a special advertising section.