Merrimack women share health care woes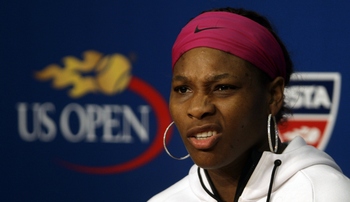 DOVER – Wendy Thomas of Merrimack says her 11-year-old son – one of six children – finds it hard to understand why the family has had to live paycheck to paycheck since her layoff in June.
On Monday morning, Thomas relayed to Democratic presidential candidate John Kerry her offer to cook a favorite meal once his father came home with the weekly salary.
"He wants a chicken pot pie. Three college degrees, 20 years in the business, six kids, I'll have to wait until Wednesday to make him a chicken pot pie. It's bad, it's very, very bad,'' Thomas told Kerry.
Kerry and his national chairwoman, former Gov. Jeanne Shaheen, heard the stories of five New Hampshire women struggling to afford health care in the Dover High School library.
Campaigning in such an intimate setting is unlike what Kerry has done here since January, when his overwhelming victory in the first-in-the-nation primary put him on the road to wrapping up the Democratic nomination.
With eight days before this tight election, Kerry was returning to a winning formula.
Thomas, 45, would later introduce the candidate at a raucous rally in the Dover High School gymnasium.
"We have become the new American poor," she said. "We are not middle class; we are scraping by.''
Kerry said he has heard these stories campaigning across the country.
"The choice the president made was to feed the fed, to give to the people who already have the most,'' he said.
Shannon Barnes, 33, said she and her husband both lost their jobs within a 16-day period last spring. With jobless benefits exhausted, she said, they now live on $250 a week.
The Merrimack couple is without health insurance and has two children, a daughter soon to turn 3 years old and a 1-year-old son.
"We had to decide. Can we afford COBRA? The answer is no,'' Barnes said, referring to the federal program that allows former employees to maintain their health coverage by paying group rates.
Kerry's plan would give employers a 50 percent tax credit for health insurance coverage and have the federal government pay 75 percent of the cost of catastrophic health care cases.
The campaign claims it will save the average family $1,000 a year in lower, out-of-pocket costs.
"It saves businesses money so they can be more competitive and hire people, and it saves you money so you can put more money in your pocket,'' he said.
The Bush campaign calls it a "big government program'' that costs much more than Kerry estimates and to pay for it requires raising taxes for those making more than $200,000 a year.
President Bush often says those paying this tax hike include 800,000 small-business owners across the country.
Nanci Carney, 45, a Salem mother of three, told Kerry she had to leave a self-employed real estate job and join a management company to get affordable health coverage.
Joanne Dodge, 68, of Dover called Bush's prescription benefit for seniors on Medicare a "sham'' that cost taxpayers too much and gives middle-income seniors little, if any, help.
Lucille Karatzas, 58, said she and her unemployed husband, 61, have had to dip into their retirement savings to both afford their own prescription drugs and to help their ailing parents pay for health care.