Mega-X convenience store chain owner named NH Small Business Person of the Year
SBA announces winners of annual honors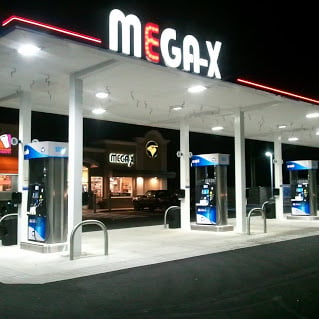 Elie El-Chalfoun, owner and operator of Mega-X, a Bedford-based gas station and convenience store business with six locations, has been named New Hampshire's Small Business Person of the Year by the U.S. Small Business Administration.
"Elie El-Chalfoun and Mega-X have made a positive impact on the communities where they operate," said Greta Johansson, district director of the SBA's New Hampshire District Office in Concord, said. "The growth of Mr. El-Chalfoun's companies has helped create jobs in local communities and is a reflection of his dedication to build a solid business model."
El-Chalfoun will compete with the nation's other top small businesses for the honor of National Small Business Person of the Year during the SBA's National Small Business Week celebration, May 1-7 in Washington, D.C.
The SBA also announced the winners of its other annual awards in New Hampshire:
Other award winners to be recognized include:
• Young Entrepreneurs of the Year: Jake Reisch and Matt Reiners, Headphone Events LLC, Manchester
• Exporter of the Year: Bruce Steinberg Relyco Sales Inc., Dover
• Woman-Owned Small Business of the Year: Heather M. Curtis-Tenney, Curtis Quality Care LLC, Wolfeboro
• Jeffrey Butland Family-Owned Business: John Belletete and Michael Shea, Belletete's Inc., Jaffrey
• Veteran-Owned Business of the Year: Dean Millard and John Duff, NH School of Mechanical Trades Inc., Manchester
• Region 1 Subcontractor of the Year: John J. Dignam, Mentis Sciences Inc., Manchester
• Financial Services Champion of the Year: Chuck Withee, The Provident Bank
• Small Business Champions of the Year: Lisa J. Allison, Seacoast SCORE of Portsmouth and Dick Clough, Merrimack Valley SCORE of Manchester
• Dwight D. Eisenhower Award for Excellence: Luci Deng, Debra Rotkiewicz, Karen Raymond, Monica St. Julien, BAE Systems Supplier Diversity Team.
On Tuesday May 3rd the New Hampshire Bankers Association and the NH District Office of the Small Business Administration will recognize the 2016 New Hampshire Small Business Award recipients at a 4 p.m. reception and awards presentation at the Manchester Country Club.
For additional information about the reception call 603-225-1405 or email warren.haggerty@sba.gov.