McQuade named TD Bank's New England Metro president
30-year career brings McQuade to role of president, overseeing operations in New Hampshire, Maine and Vermont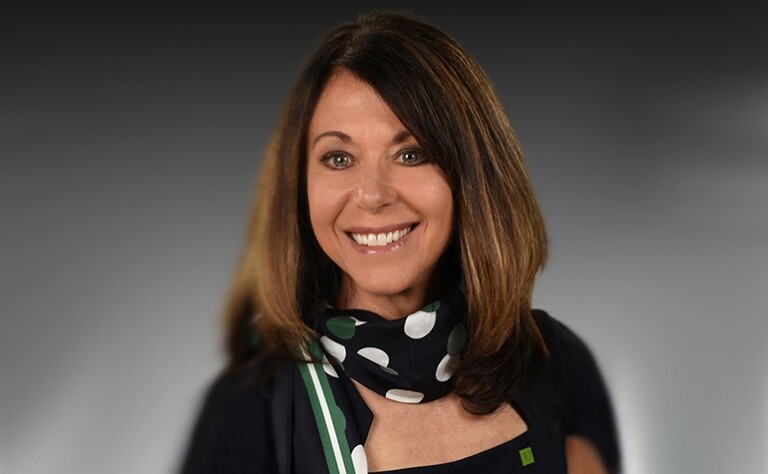 TD Bank has tapped veteran New England banker Sheryl L. McQuade to run its northern New England region.
Chris Giamo, TD Bank's head of commercial banking, said McQuade, whose senior lending posts in her 30-year career include stops at Hartford's United Bank, Boston's Berkshire Bank and Bank of America, will serve as president of TD Bank's New England Metro, overseeing operations in New Hampshire, Maine and Vermont. The region has approximately 130 locations and 4,300 employees.
In the job role, McQuade will lead TD Bank's New England consumer and small business, commercial, and middle-market banking and lending services throughout a network of approximately 310 stores and nearly 2,900 employees in the greater New England region.
She joined TD in 2019 as regional president of the Northern New England Metro. "Sheryl's leadership, passion and strong focus on customers and colleagues has helped TD gain market share and attract talent in her three years at the bank, including during the significant challenges of the pandemic," said Chris Giamo, head of commercial banking. "TD is committed to New England and our operations in the region, and Sheryl will lead our market teams to further success."
According to the Bank, it was the No. 1 retail bank by deposits in Maine and New Hampshire and No. 2 in Vermont as of June 30, 2022.
McQuade has more than 30 years' experience serving many banking roles in Connecticut and Massachusetts. Her previous experience includes commercial and middle-market banking, consumer banking, credit risk management and retail branch development within New England at Bank of America, Fleet Bank and Berkshire Bank.